Charles H. Stinson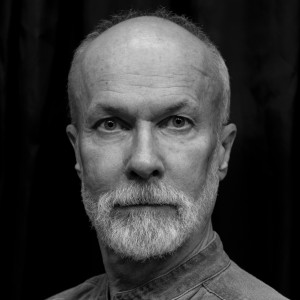 I am an art school dropout:  I did not complete requirements to graduate from the Houston Museum of Art School of Art.  In retrospect, art school and medical school at the same time may have been a bit much.
But without art I would not have completed medical school.  Art sustained me, gave me strength and spirit I needed for the long and often grueling experiences of medical school.  Classes in drawing, printmaking and sculpture seemed to "rinse and refresh" my overly tired brain so I could go on.
After medical school I relocated to San Francisco for internship, residency, NLM fellowship, research, clinical work in psychiatry, neurobehavioral syndromes, geriatric care, and development of medical information systems . . .
. . . and more arts:  Japanese shodo brushwork under master calligrapher Sensei Shioh Kato; etching techniques in Crown Point Press workshops; sculpting techniques through contacts with generous artists at Berkeley Artworks Foundry and Pacific Rim Sculptors; and regular life drawing groups.
These wide-ranging interests, coupled with desire for rigorous exploration create an uncomfortable stance as an artist:  I do not operate within the constraints of a single medium or signature style or even thematic focus. Thus my art is not easy to summarize.  Many a viewer is surprised to learn that various bodies of work are by the same artist.1  Yet most have said "Ah, but it makes sense; I see the connection."
I count that response as a marker of success:  I strive to create art that is elegantly spare yet rich in emotional and intellectual complexity.  I want my works to be thought-provoking and to raise questions, yet also to achieve balance or to make visceral sense in unusual and remarkable ways.  I appreciate meticulously delicate, yet seemingly effortless balance as much as I appreciate the beauty of random chance configurations.
My art is part of how I make sense of being in this astonishing world.  If on viewing my art one gains a new appreciation of even one strangely beautiful dilemma or paradox, I am grateful to share in that wonder.
---
NOTES:
1 For a few years, I managed that dilemma by producing under as many as six pseudonyms, once finding myself in the awkwardly amusing position of being two-thirds of a three-person exhibition.